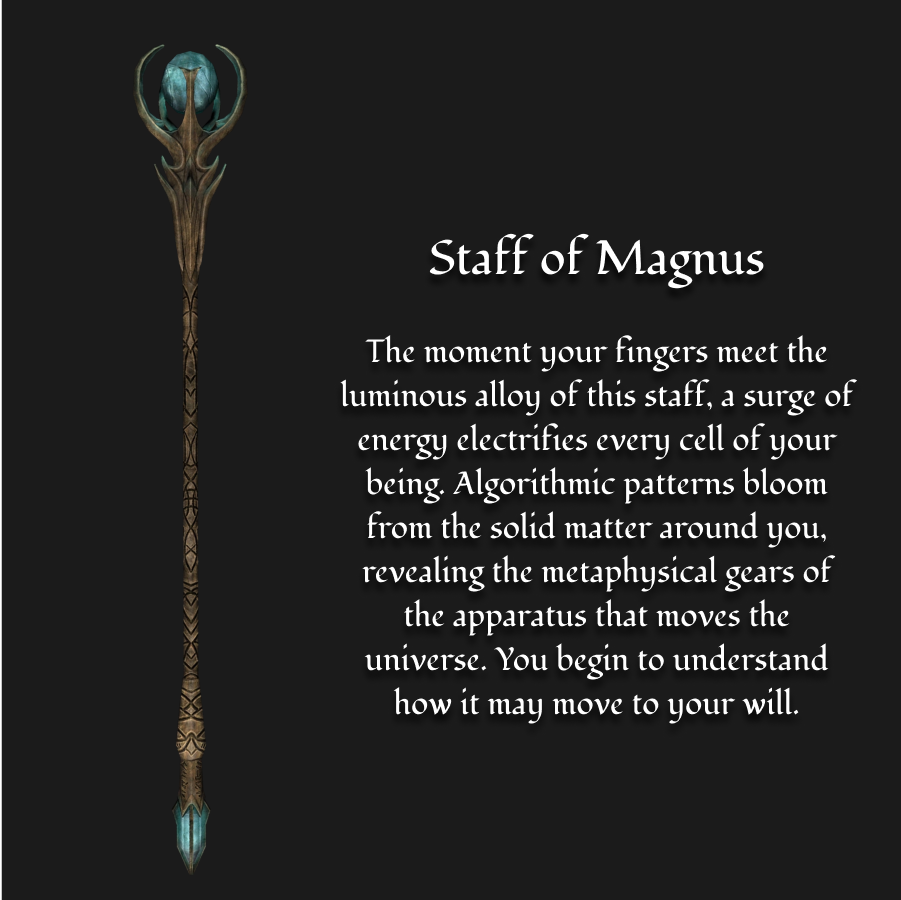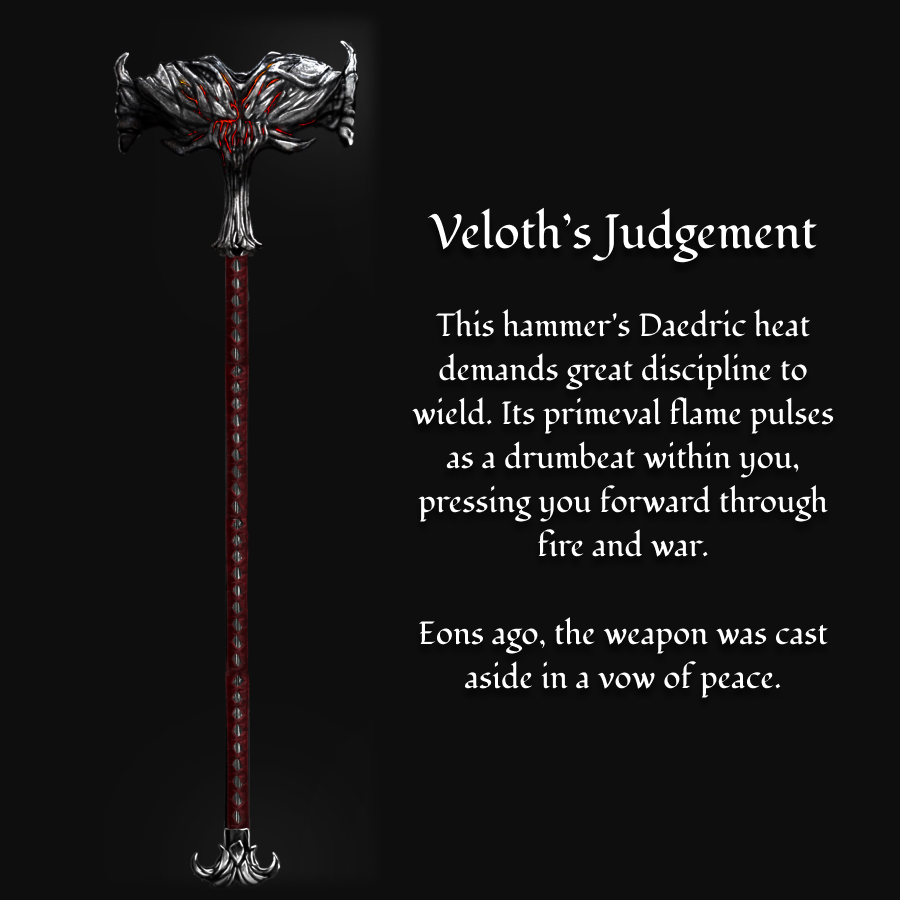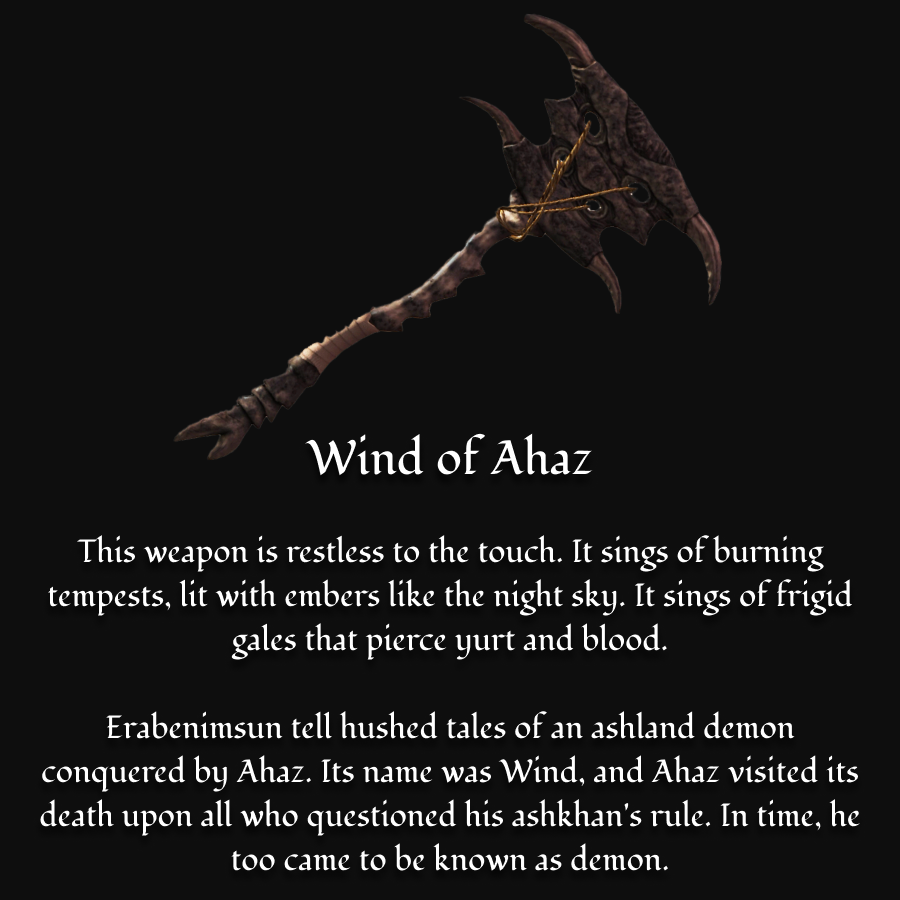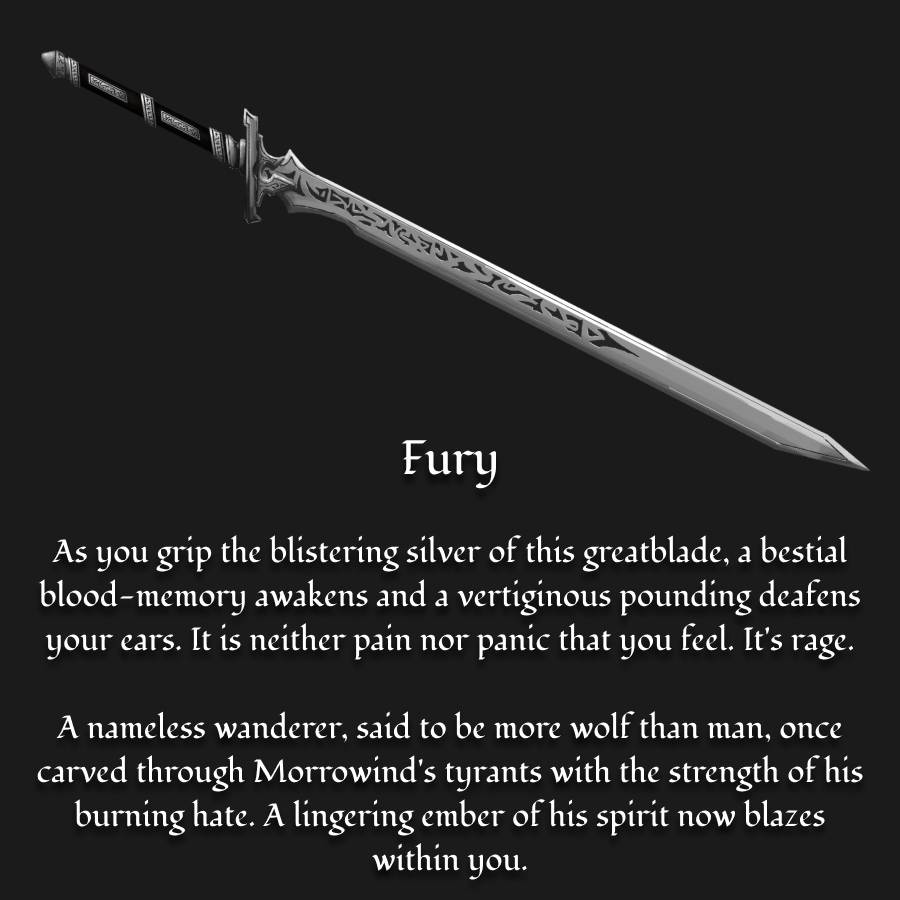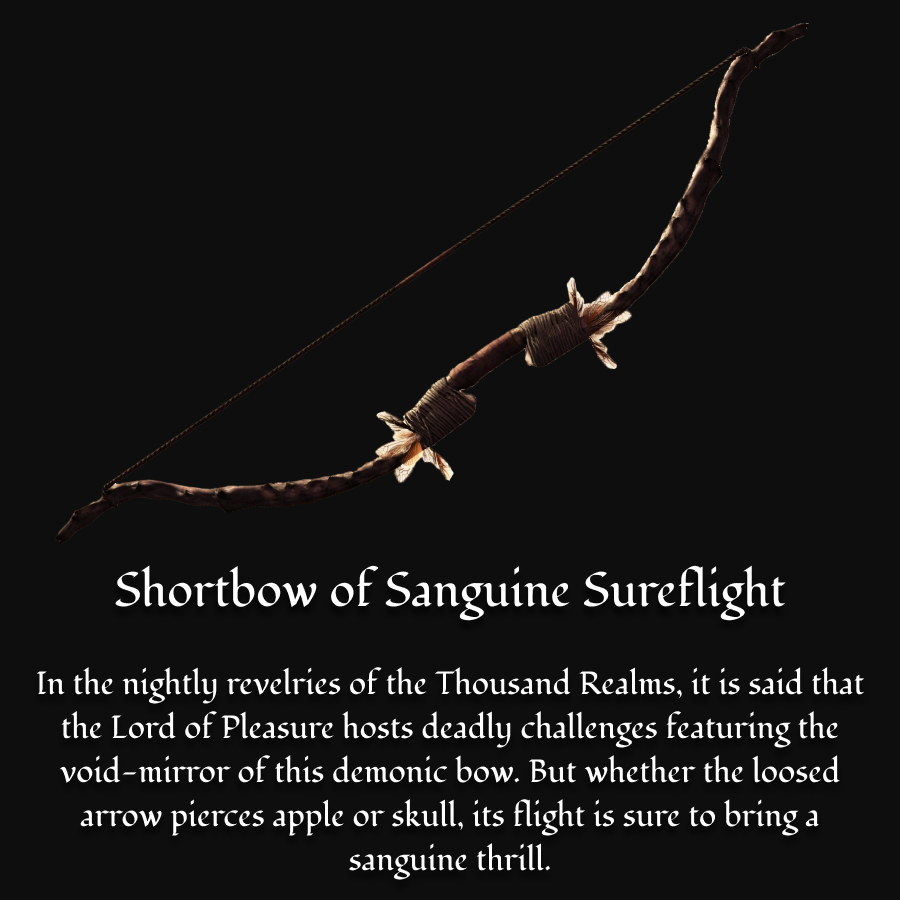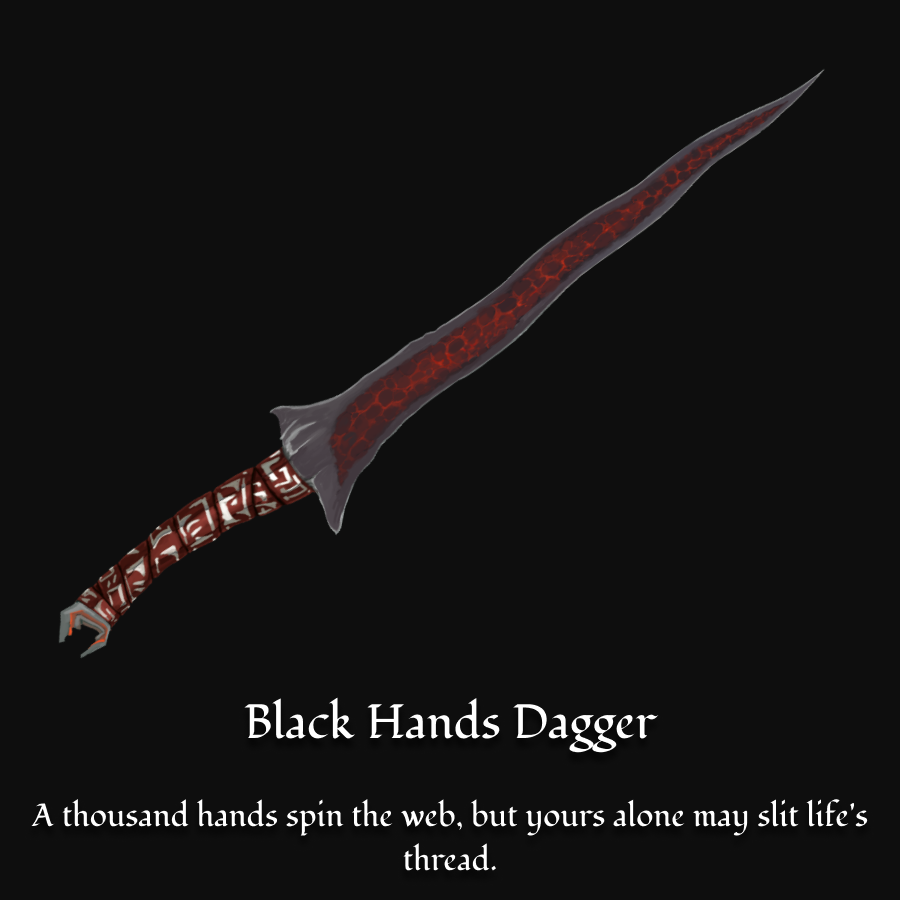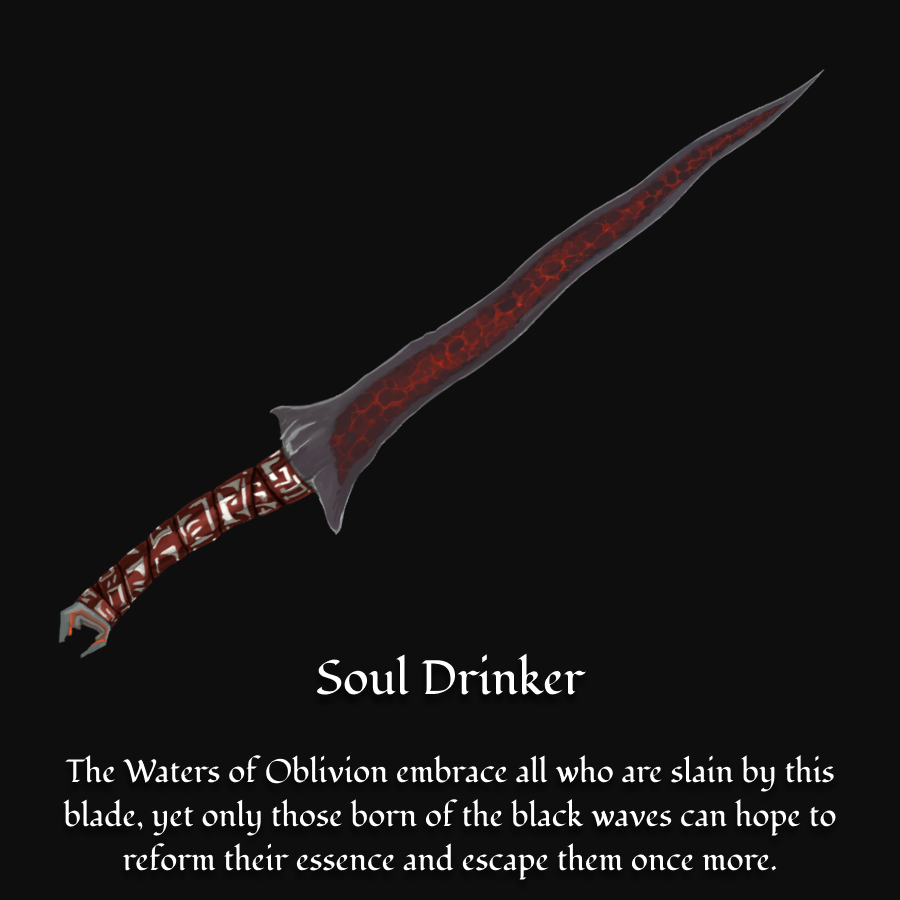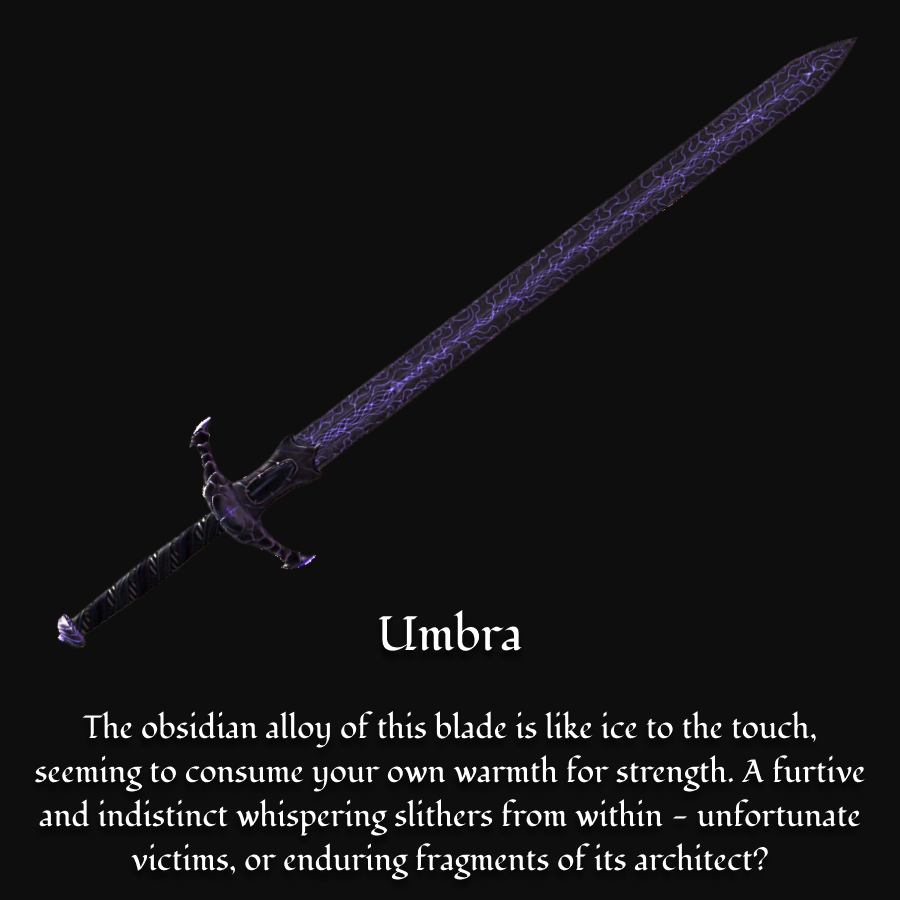 Passive resistance to magic and faster magicka regeneration.
All spells are more powerful, at the cost of more magic to cast them.
Concentrate to absorb incoming spells. Absorbed spells increase the power of your own spells.
The moment your fingers meet the luminous alloy of this staff, a surge of energy electrifies every cell of your being. Algorithmic patterns bloom from the solid matter around you, revealing the metaphysical gears of the apparatus that moves the universe. You begin to understand how it may move to your will.
This is a powerful mythical tool, said to have been wielded by the architect of the universe.
This hammer's Daedric heat demands great discipline to wield. Its primeval flame pulses as a drumbeat within you, pressing you forward through fire and war.

Eons ago, the weapon was cast aside in a vow of peace.
This hammer was carried by Saint Veloth during his great exodus from Summerset. The Daedric weapon shone as a symbol of his people's heretical beliefs, and fiercely guarded their pilgrimage to what is now Morrowind.
Chameleon on Self
Blind Enemies on Attack
This weapon is restless to the touch. It sings of burning tempests, lit with embers like the night sky. It sings of frigid gales that pierce yurt and blood.

Erabenimsun tell hushed tales of an ashland demon conquered by Ahaz. Its name was Wind, and Ahaz visited its death upon all who questioned his ashkhan's rule. In time, he too came to be known as demon.
Carried by Ahaz, a champion of the Erabenimsun Ashlander tribe and fierce protector of its ashkhan.

Even among Ashlanders, the Erabenimsun are known for their insularity and rigid warrior culture. While other clans offer trials before pledging loyalty to the player as the uniter of Vvardenfell, the Erabenimsun's vicious leaders will not bend so easily.
Fortify Attack (Self)
Blind (Self)
Drain Heavy Armor (Self)
Drain Medium Armor (Self)
Drain Light Armor (Self)
Drain Unarmored (Self)
As you grip the blistering silver of this greatblade, a bestial blood-memory awakens and a vertiginous pounding deafens your ears. It is neither pain nor panic that you feel. It's rage.

A nameless wanderer, said to be more wolf than man, once carved through Morrowind's tyrants with the strength of his burning hate. A lingering ember of his spirit now blazes within you.
In the nightly revelries of the Thousand Realms, it is said that the Lord of Pleasure hosts deadly challenges featuring the void-mirror of this demonic bow. But whether the loosed arrow pierces apple or skull, its flight is sure to bring a sanguine thrill.
Absorb Health on Strike
Blind on Strike
A thousand hands spin the web, but yours alone may slit life's thread.
Received from Eno Hlaalu, leader of the Morag Tong guild of assassins.

The Morag Tong worship the Daedric Lord Mephala, also called the Black Hands. Her web entangles all, though she requires earthly blades to end the hunt.
The Waters of Oblivion embrace all who are slain by this blade, yet only those born of the black waves can hope to reform their essence and escape them once more.
Received as part of the Mages Guild questline.

While the Mages Guild is loyal primarily to the Empire and its Divines, some who study its Conjuration practices delve into the depths of Oblivion.
The obsidian alloy of this blade is like ice to the touch, seeming to consume your own warmth for strength. A furtive and indistinct whispering slithers from within - unfortunate victims, or enduring fragments of its architect?
This blade is well known across the Elder Scrolls series. In Morrowind, it is wielded by an Orcish warrior with a dark and maddened death drive.