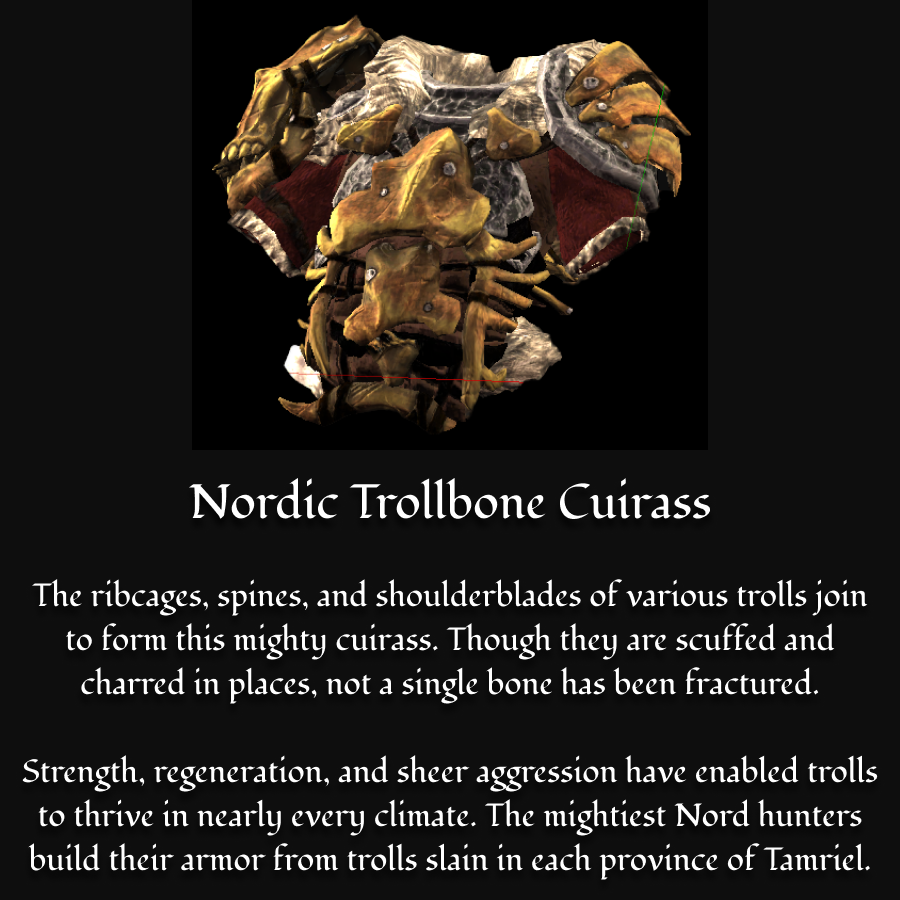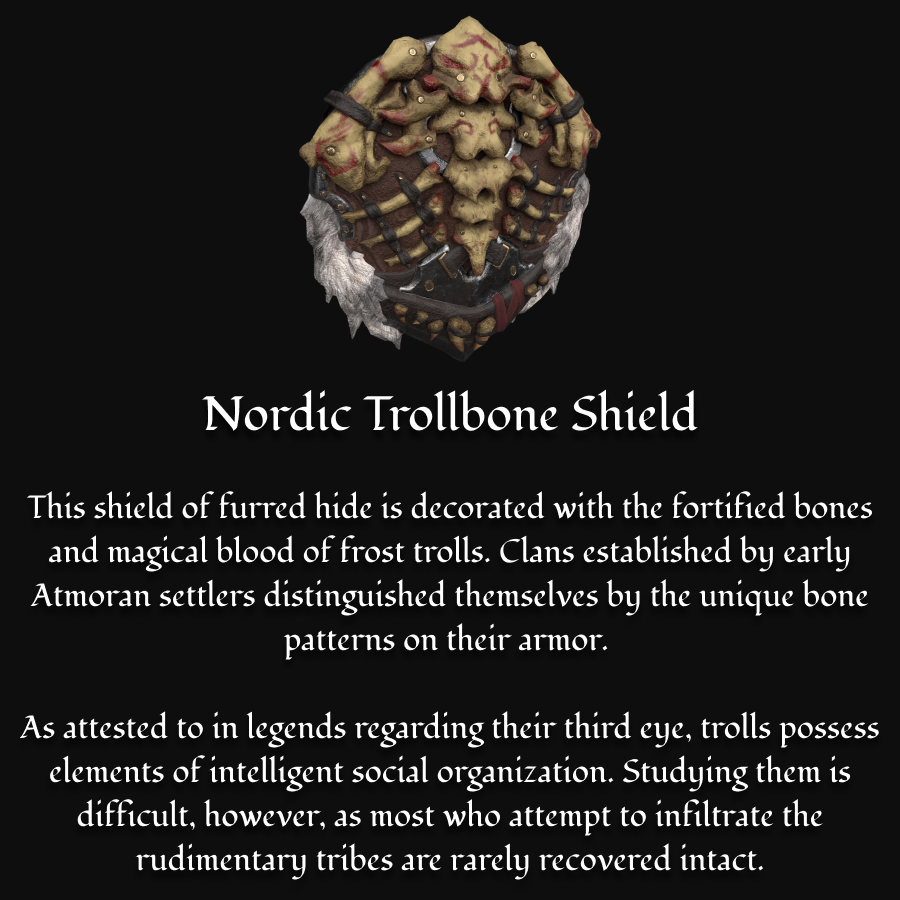 Helm - Heavy Armor
Not Enchanted
Three ghostly eye sockets leer from the fanged skull of a slain troll. Whether it is Kyne's blessing or simple madness, the helm seems to imbue Nords with a rapacious bloodlust.

The name Udefrykte chills the bones of even the proudest Nordic warrior-kings. The mother of trolls - unmoved by weapons, phasing in and out of twisting snowfall - is said to have been born of the wintertide itself.
Cuirass - Heavy Armor
Not Enchanted
The ribcages, spines, and shoulderblades of various trolls join to form this mighty cuirass. Though they are scuffed and charred in places, not a single bone has been fractured.

Strength, regeneration, and sheer aggression have enabled trolls to thrive in nearly every climate. The mightiest Nord hunters build their armor from trolls slain in each province of Tamriel.
Standard Shield - Heavy Armor
Not Enchanted
This shield of furred hide is decorated with the fortified bones and magical blood of frost trolls. Clans established by early Atmoran settlers distinguished themselves by the unique bone patterns on their armor.

As attested to in legends regarding their third eye, trolls possess elements of intelligent social organization. Studying them is difficult, however, as most who attempt to infiltrate the rudimentary tribes are rarely recovered intact.